Get Press Cards that REALLY work.
Tested – Proven – Respected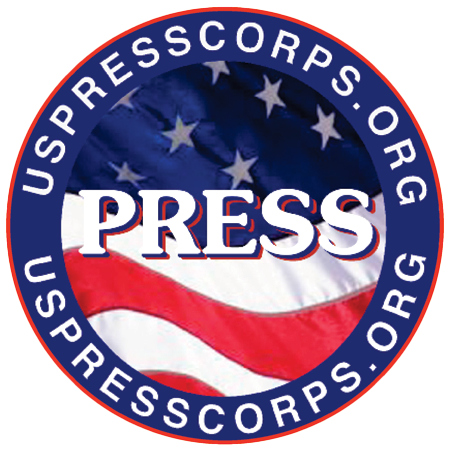 Get Your USA or INTERNATIONAL Press Cards for Access to Sports, Entertainment, News, and more.
| USA PRESS CARDS Only - $79 | INTERNATIONAL PRESS CARDS Only - $79 | USA and INTERNATIONAL Cards - $99 |
| --- | --- | --- |
| 3-Year Enrollment | 3-Year Enrollment | 3-Year Enrollment |
Recognized internationally. Tested and proven for freelance photographers, independent journalists, bloggers and broadcast media to cover sports, news, concerts and more. If you work alone occasionally or full-time with a group, USPRESSCORPS.ORG press cards have been tested and proven to open doors and gates for all kinds of events. Press cards are issued for 3 years.
• YOU retain ALL rights to your work
• Internet verification confirms that you are on assignment for USPRESSCORPS.ORG.
• Highly recommended for media companies who need the support of a larger, recognized entity such as USPRESSCORPS.ORG.
• The International press cards offer the option of your country flag or no flag at all.
If you need editorial support to access events, please consider our USPRESSCORPS.ORG Pro Membership Program.
In each set you will get:
1 Wallet Press Hard Card 2″x 3.25″ (5.5cm x 8.5 cm)
1 Badge Press Hard Card 2″x 3.25″ (5.5cm x 8.5 cm)
1 Large Badge Card 3″x 4.5″ (8cm x 12cm). This 2X card is twice the size of the standard badge card and is easily visible from a distance of 20 ft.
1 Lanyard for Badge Cards
Hard Cards are made from high quality plastic like your Driver's License or Credit Cards. Your photo is manufactured into the cards.
Press Credential Verification on our website
Custom Title (or No Title) on Cards.
Custom Business or Media Name (or No Business Name) on Cards.
Custom Flag (or No Flag) International Cards Only – Any Country Flag or UN or EU flags.