Photojournalism is an important form of journalism that tells the stories of people, events, and cultures both near and far. As a freelance photographer, you have the unique opportunity to be the one who captures these moments and helps bring them to life for others. However, with this great responsibility comes the need to be part of a professional organization like the International Freelance Photography Organization. IFPO represents photojournalists from all over the world and provides several resources and benefits that can help you in your career. In this article, we'll explore some of the reasons why it's important to be a member of IFPO as a freelance photographer.
Who We Are 
The International Freelance Photography Organization stands for ethical excellence, captivating creativity, and worldwide representation of professional photographers. As a collective of forward-thinking photojournalists, we work to elevate the reach and impact of visual storytelling from all corners of the world. At IFPO, our members actively promote the importance of photojournalism in advancing knowledge, culture, and, understanding in both local and global arenas. We believe that photography has the power to bring about meaningful statements and conversations, helping to preserve iconic moments in time. We are dedicated to growing sustainable collaboration with other affiliations as well as providing opportunities for our members around the globe.
What We Do
As the international organization representing photojournalism and its use of freelance photography, IFPO provides a platform for photographers to connect, share their work, receive assistance, and support, and learn about opportunities in the field. We bring together talented photographers from across the world on our network, which allows them to benefit from knowledge exchange as well as offer mutual support through constructive criticism. IFPO also gives those just starting out in photojournalism a place where they can seek advice from industry experts, find useful resources, and understand the requirements for entry. Through enabling collaboration with peers and offering valuable insights into the world of photojournalism, International Freelance Photographer Organization is committed to connecting professionals with exceptional opportunities that further fuel their creativity.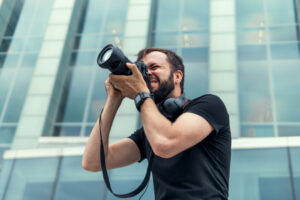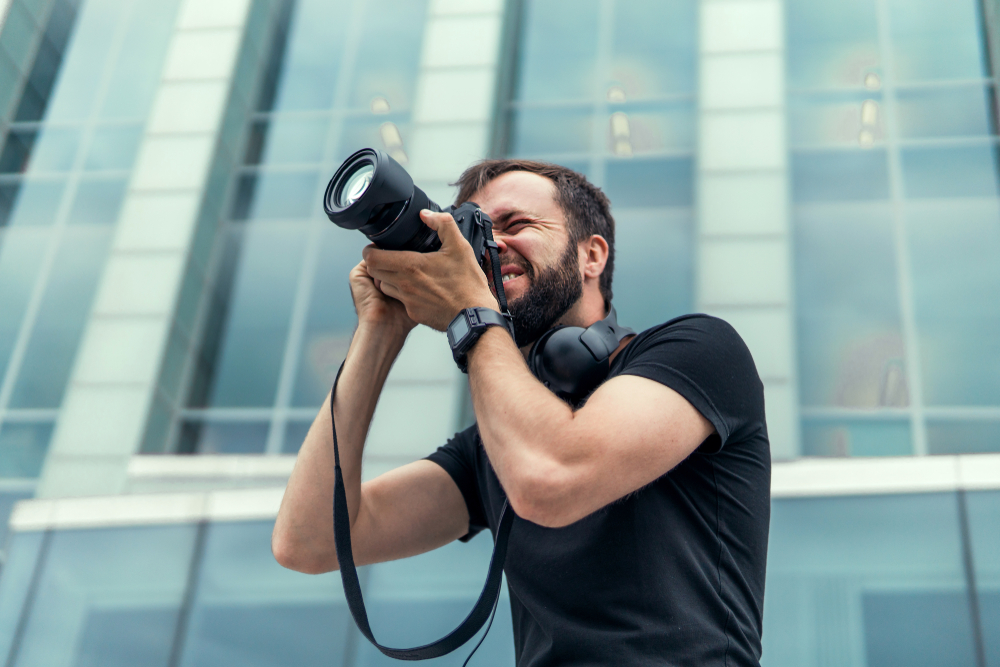 Why IFPO Supports Photojournalists
Photojournalism is a powerful tool for speaking truth to power and raising awareness of the issues that face us as a global society. It is essential to ensure the stories being told are accurate and diverse, and that those behind the lens have their voices heard. That's why International Freelance Photography Organization believes it's important to support freelance photographers around the world. Through their unique perspectives, these photographers can help create a more representative body of work that accurately reflects the reality of our modern world. We believe that by amplifying these stories, we can help shape an enlightened future for us all.
Benefits International Freelance Photographers Organization Offers
  Support while on assignment: With more than 90,000 active members and official recognition in 143 countries, IFPO is a formidable organization. Its membership gives you the affiliation, support, and credentials you need to bring you and your camera where you want to go. The powerful IFPO organization holds the weight to pave the way for individual photographers to achieve by supporting one other and sharing true-life success stories.
 Proven programs: To help you gain access with your camera, get published, and grow your portfolio.
Ability to make money: Many members join in IFPO money-making initiatives to "jump start" a secondary income from photography without altering their current careers. Others who are currently making money in photography use IFPO programs to make their photography income increase even faster.
 Worldwide exposure: International divisions and affiliates of IFPO have been created to better serve big groups of photographers who are concentrated in certain areas around the world. Divisions are operating in Chile, Thailand, India, Denmark, Japan, and Puerto Rico.

How You Can Join
If photography is a passion, then joining the International Freelance Photography Organization can help you to develop that passion further. Since 1984, IFPO has provided its members with a wealth of resources and learning opportunities, from in-depth articles about photography and photojournalism to programs to help you succeed in your career. Not only does membership give you access to all these great learning materials, but it can also help to connect you with other professionals in the industry. Furthermore, joining IFPO will give you more exposure to your work, as the organization provides a platform for showcasing freelance photojournalists' work and experiences. Interested in joining IFO? Visit our website today to become a member  – don't miss this opportunity!