If you're a freelance photographer, then you'll need to get a photographer press pass to be able to work in certain environments. This pass will allow you to have access to areas that are closed off to the general public and will give you the ability to take photos that you otherwise wouldn't be able to take. There are a few different ways that you can go about getting your hands on a press pass, so be sure to read on for more information. Getting your photographer's press pass is essential if you want to pursue photography as a career. Not only will it give press credentials, but it also provide discounts on equipment and software as well as other resources that all photographers need. All in all, getting your press ID is one of the best things that you can do for your photography career.
What is a Photographer Press Pass 
A photographer press pass is a special identification badge issued by trusted organizations like International Freelance Photographer Organization (IFPO). This press ID serves as an internationally recognized credential that identifies the holder as a legitimate and professional photographer. Having a pass is beneficial and advantageous for photographers, particularly freelance photographers, allowing them access to restricted areas for coverage purposes.
Who should obtain a Photographer Press Pass
There are plenty of situations where photographers require more access than the general public is granted. A photographer will need permission from a variety of authorities before they can cover certain stories or attend certain events, use certain types of equipment, or even pose certain questions to public officials.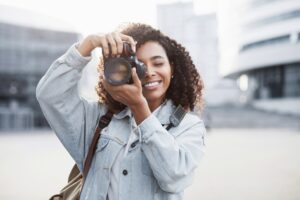 Identifying who should be granted a press pass has become more complicated considering the rise of digital media and the number of bloggers, podcasters, and freelancers. The need for photographers to have access to high-profile events, however, has not diminished. Due to the time-sensitive and consequential nature of the work, even a momentary denial or delay of access can result in missing out on a chance to ask pivotal questions at a major news conference or photographing a moment of historical significance.
The benefits of Having a Photographer Press Pass
A photographer press pass can be an asset to any professional or aspiring photographer, providing advantages that open access and facilitate travel and work opportunities. This type of press card allows photographers to enter certain restricted areas, and many venues or organizations may admit those with a pass without requiring further credentials. For example, the International Freelance Photographer Organization offers its members the chance to obtain an official press pass, which can help enhance their professionalism and establish credibility as a journalist or photographers. Concerts, sporting events, and political conventions are just some of the other examples of events where private organizations regulate entry. A press badge from a well-known organization such as IFPO may be met with a relaxed "wave through" from officials in most situations.
How to Obtain a Photographer Press Pass
Photographer press passes are official credentials issued by International Freelance Photographer Organization. To obtain a pass, photographers must fulfill certain requirements as designated by IFPO such as providing proof of their publication(s) showcasing photography work or proof that they are a professional photographer through employment notifications with proven reference. With this proof and a successful application, International Freelance Photographer Organization can grant applicants the privileges that come with the pass. Once granted, the applicant will enjoy several advantages in the long run.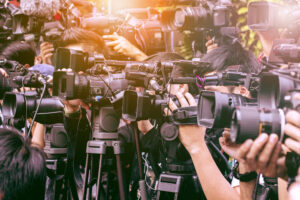 Why chose International Freelance Photographer Organization? IFPO was established in 1984 and has over 90,000 members and its mission is to be the primary source of support for the universe of freelance photographers. IFPO feels its members should not pay a high annual fee to support funding for programs outside of the photographer's interest. Therefore, they offer low lifetime dues and allow for a "pay as you go" enrollment.  Click here for more information about enrollment with IFPO and its benefits.
In conclusion, a photographer press pass can be an invaluable asset to any professional or aspiring photographer. It confirms your credentials, shows you take your career as a photographer seriously, and provides key contacts throughout the industry. The International Freelance Photographer Organization makes obtaining a photographer press pass easy — no matter if you're an amateur or a professional – and comes with a variety of benefits that make it a worthwhile investment. Additionally, the organization also fields questions about how to use the pass once you have it, what the pass entitles you to do while on assignment, and many other frequently asked questions. A press badge is one of those valuable networking tools that provide both recognition for your skills as well as access to influential individuals within the photography field. Investing in one can help ensure continued pride in your work and further success in your career path.