As a freelance photographer, one of the most important things you can do is to make sure you have press credentials. Press credentials are essential for getting access to many events and locations and can often mean the difference between getting the shot you need and being left out in the cold. But what exactly are press credentials, and how do they work? In this article, we'll look at everything you need so that you can make the most of them as a freelance photographer. We'll cover what press credentials are, how they work, how to get them, and more. So, let's dive in!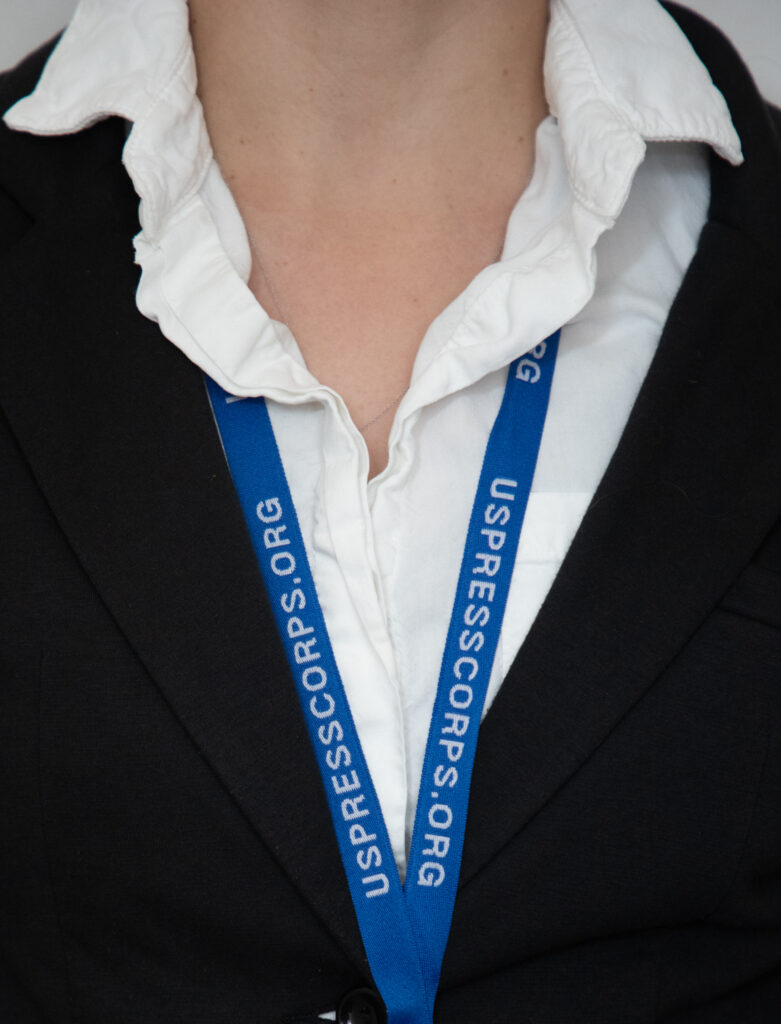 What is a Press Credential and How Does it Work?
A press credential is typically given to members of an accredited organization to provide access to areas or events that are normally restricted from the public. Generally, they allow journalists and photographers to get exclusive access for the purpose of gathering news stories. Freelance photographers can usually obtain credentials by joining a network of international organizations like the International Freelance Photographers Organization (IFPO).  
Press Credentials for Freelance Photographers
As a freelance photographer, having credentials can be advantageous when trying to cover an event or project. Press credentials are official documents issued by organizations allowing individuals to enter specified locations for journalistic purposes. These credentials are used as means of identifying professional journalists ensuring their access to places and events. Generally, the application process requires a successful background check and the fulfillment of specific requirements from the granting organization issuing a credential. For freelance photographers, in addition to signing up with dedicated organizations and verifying references, it is worth considering joining an international freelance photographer organization that provides accredited press credentials and ensures simplified registration procedures for members. This allows freelancers greater access to event coverage right off the bat, as well as networking opportunities with fellow professionals.
How to Get Press Credentials
If you are a freelance photographer looking to expand your portfolio and gain access to places that non-accredited photographers can't, having press credentials is essential. They have become a popular form of identification for various types of media outlets including recently well-established international freelance photographer organizations. Getting press credentials can vary depending on the situation, however, it typically involves registering with government agencies or specific organizations that require proof of affiliation. To be eligible for credentialing applicants may need to provide letters from verified employers or entities as well as complete registration forms and pay fees associated with obtaining and renewing the credential each year. With increasing demand from across borders, it is important to understand the requirements of each country before attempting to obtain credentials to ensure that they are properly acquired and maintained.
What is the International Freelance Photographer Organization
Joining an international freelance photographer organization is a great opportunity for photographers to take advantage of press credentials. These credentials are issued by news services, organizations, or companies to those who will be reporting newsworthy events on their behalf. With press credentials, freelance photographers may be provided access to events that wouldn't otherwise be available to them. Obtaining these credentials requires proof of one's background and experience as a freelance photographer, so it is important to review organizations' application processes and criteria before applying. International freelance photographer organizations can help with the process, often providing comprehensive information about obtaining and using press credentials. Becoming part of an international organization can also be advantageous for learning about newsworthy events, cultural norms for photography, and new industry trends within the global realm of freelancing.
The History of IFPO
No one could have predicted the existence of the International Freelance Photographers Organization (IFPO) thirty-five to forty years after its founding in 1984. Now, after 38 years, IFPO continues to fulfill its founding objective as the principal source of assistance for freelance photographers everywhere. The IFPO Charter emphasizes the organization's foundational premise that members' annual dues should not go toward funding projects that are not directly relevant to their professional interests. So, our approach of having affordable membership fees for life and allowing "pay as you go" participation in IFPO programs has proven to be successful. On January 9, 1984, the very first person to join International Freelance Photographers Organization. From that point on, IFPO has been led by its members and conducts research in response to member requests for services and support. Because of this, IFPO has grown into the longest-running global hub for freelance photographers.
Having press credentials can open several doors for freelance photographers in the competitive professional photography industry. They are a sort of validation that can help professionals stand out in a crowded photography world and show that they are dedicated to their job. As a bonus, they guarantee a specific standard of quality and dependability for any service done for a client. With a press pass in hand, you can gain entry to exclusive events and exhibitions, as well as opportunities to meet and network with other photographers from around the world. For these reasons, press credentials are invaluable to the success of any freelance photographer. To ensure that only competent persons are granted such an esteemed title, organizations like the International Freelance Photographer Organization (IFPO) provide subscribers with expert backup and support in their pursuit of authentic press credentials. Acquiring press credentials is, without a question, a game-changer for photographers working on their own. The ability to demonstrate credibility and dedication to one's field is demonstrated by earning credentials, which can lead to a wide variety of previously unavailable opportunities. Having press credentials from the International Freelance Photographer Organization is especially helpful if you want to go abroad as a freelance photographer, as it will provide you access to otherwise inaccessible venues. Visit our website today to learn more about how to receive these vital passes.